About Zulu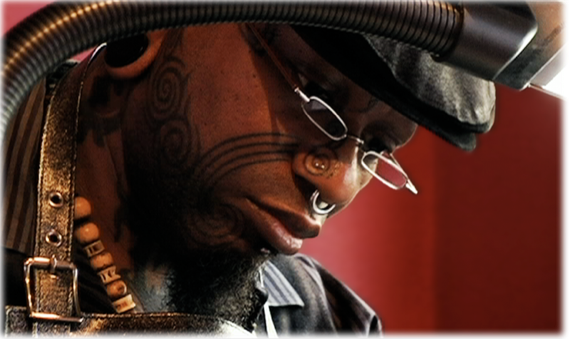 Zulu was raised on Siesta Key Island, Florida. As a child he had already begun to develop as an artist and musician. When Zulu was 9, a young friend of his from Africa asked him to participate in a "rite of passage ceremony" that celebrated his friend becoming a man of the tribe. This experience sparked an intense curiosity about his own African roots and would inspire a career in helping others find a connection to their heritage.
Zulu enjoyed a career as a successful commercial designer, graphic artist, and studio musician, but this work did little to fulfill his spiritual side. He yearned for something more meaningful; a way to touch others and change lives. Zulu Tattoo is now a place where tolerance and creativity thrive, with a staff and clientele that range widely in ethnicity, religious affiliation, gender, and other registers of identity.
Today Zulu continues helping others navigate their own personal journey to find their perfect sacred mark. It is his philosophy about the craft and his exceptionally skilled hand that has attracted a loyal following of people serious about their body art, including an extensive celebrity clientele; including Janet Jackson, Mariah Carey, Queen Latifah, Christina Aguilera, Alanis Morissette, and Rosie O'Donnell to name just a few.
To view Zulu's work and learn more about his shop, visit zulutattoo.com