Posts Tagged "Netherlands"
Rande Cook's totem pole has been permanently installed outside the Museum Volkenkunde Leiden in the Netherlands. Looks amazing!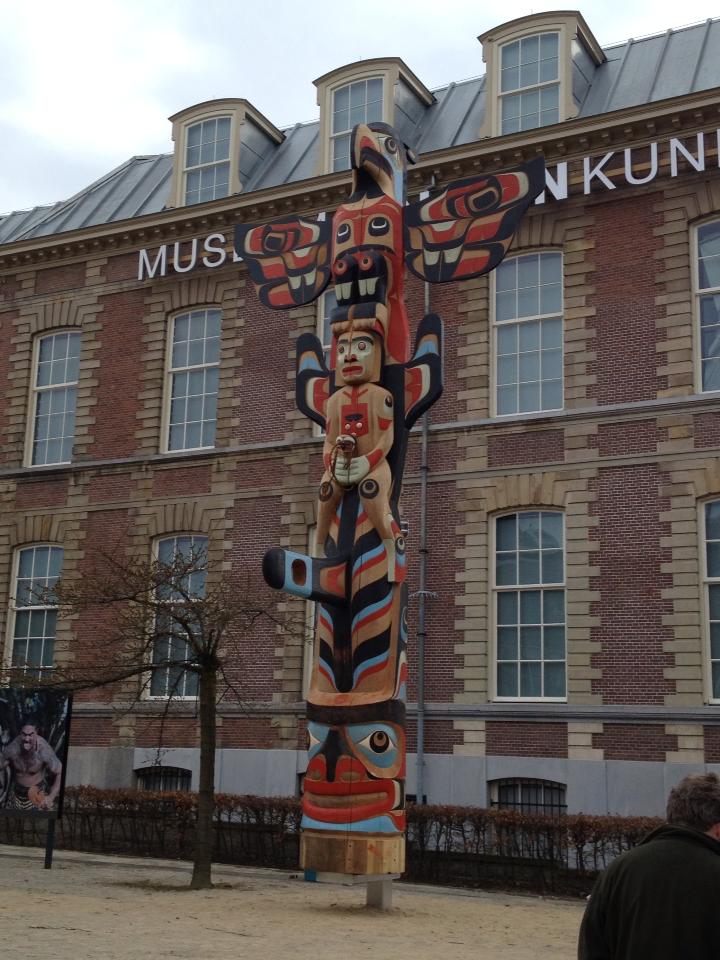 THE SKIN I'M IN's European premiere won't be at one location, but twelve! The film has been selected to tour Europe as part of the 2012 European Film Festival
In its 7th year, EFF selects has selected 9 international feature films and 21 shorts to tour Europe between October and January. Regionally-produced independent projects are added to the program at each destination. Screening sites are often major universities, opening the program up to interesting collaborations with scholars, students, and community organizations.
We will post specific dates and venues as they are announced. Destination cities for this year include:
Graz, Austria
Aalborg, Denmark
Turku, Finland
Dresden, Germany
Athens, Greece
Budapest, Hungary
Einhoven, Netherlands
Warsaw, Poland
Moscow, Russia
Malaga, Spain
Stockholm, Sweden
Bristol, UK
Essex, UK
Check out the Tmes Colonist article on Rande by Amy Smart:  "Totem goes Dutch: Victoria-based carver's work part of First Nations exhibit in the Netherlands"
An excerpt:
Kwakwaka'wakw history – from the mass loss of art during the potlatch ban in the 1880s through persistent poverty on reserves – is all connected in his art. But at the same time, Cook is conscientious of defining his own voice and moving across traditional boundaries that have separated First Nations art from others.

"I push myself, not only to create my own distinctive style, but to continue to tell stories – stories of today," he said. "I want to connect with the rest of the world.