The Team

Produced, directed, shot, and edited by Broderick Fox
Broderick Fox spent several childhood years in Tokyo and his twenties between Berlin and Los Angeles, making his creative perspective markedly international. His award winning narrative, experimental, and documentary works have screened theatrically, on television, at film festivals, and online.  TAK FOR ALT: SURVIVAL OF A HUMAN SPIRIT (1997), which Fox co-directed, won the Dore Schary Award, received special recognition from the Academy of Television Arts and Sciences and aired nationally on PBS.  LOVE, DEATH, & CARS (1999) premiered at the Palm Springs International Film Festival and aired on PBS KQED San Francisco. THINGS GIRLS DO… (2001) premiered at Outfest and continues to play and stream internationally.  
I KNEW HIM (2007) was a finalist for the Iris Prize, the world's largest prize for work representing or advocating for LGBT individuals and has been selected by RAINN.org as an official 2012 PSA campaign video.  HOME (2009) premiered in Berlin at the Globians World and Culture Documentary Festival and continues to play the festival circuit. Fox's screenwriting work has won or received finalist and semi-finalist nods in over 20 national competitions. He is also a professor of Media Arts & Culture at Occidental College, teaching courses in both theory and production. His book, DOCUMENTARY MEDIA: History – Theory – Practice is now out through Pearson Press. THE SKIN I'M IN is Fox's first solo feature film, and he was recently one of 13 California artists awarded an Artistic Innovation Grant from the Center for Cultural Innovation.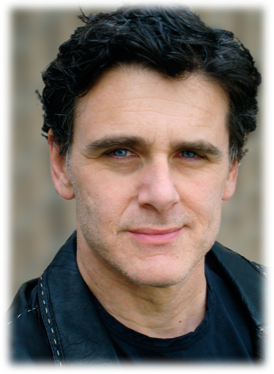 Executive Producer Lee Biolos
Lee commenced his professional career as part of the original actor's ensemble for the Sundance Script Lab.  He served his apprenticeship at Actors' Theatre Louisville, followed by performances in New York, Los Angeles, and the Edinburgh Festival.  He then relocated to Australia where he developed his skills as a producer, director, writer, and teacher.  In 1991 he was the co-founder and Resident Assistant Director at New Stages–the research and development wing of the Sydney Theatre Company–producing and developing multiple world and Australian premieres starring the likes of Geoffrey Rush, Cate Blanchett, and Toni Collette. Lee was assistant director and dialogue coach at the Sydney Opera House on multiple productions and founded the acting studio Practical Aesthetics Australia that continues to teach an approach to acting developed by David Mamet, William Macy, and The Atlantic Theater Company. After working in Film, TV, and Theatre in Australia for over two decades, Lee has recently returned to the U.S. and currently works as an actor and producer in Los Angeles.

Music By Ronit Kirchman
Ronit is a composer, music producer, songwriter, multi-instrumental performer and visual artist in the Los Angeles area. She composes music for film and television, songs, concert works, music for theater and dance, and audiovisual computer compositions and installations. Films scored by Ronit have been award-winners and favorites at festivals such as IFP, Sundance and Tribeca, and span a wide range of genres – from comedy to drama, psychological suspense to documentary. Her scores include THE GOLDEN AGE OF FISH, PANTS ON FIRE, SAY YOU LOVE ME, and GOWANUS, BROOKLYN. Ronit is the recipient of many awards, among them the Sundance Composers Lab and Documentary Composers Lab Fellowships, BMI Conductors Fellowship and a Subito grant from the American Composers Forum. Most recently, Ronit has been named the Sundance/Time Warner Fellow in film composition for 2011-2012 and performed a live remix set of the score from THE SKIN I'M IN at the 2012 Sundance Film Festival. More information on her work can be found at ronitkirchman.com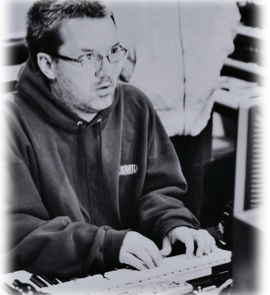 Sound Design & Music Editing by Scott Johnson
Scott is a music editor and sound designer for a wide array of major fictional and independent documentary projects. In addition to major Hollywood titles such as TWILIGHT and THE TOWN, Scott's recent documentary credits include Lucy Walker's COUNTDOWN TO ZERO, Ondi Timoner's We Live in Public and Patrick Creadon's I.O.U.S.A.. Scott is a longstanding collaborator at the Sundance Institute, working as the technical advisor for the Sundance Film Composer's Lab.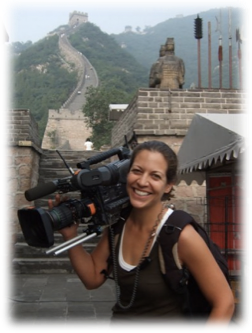 Additional Cinematography by Sarah Levy
Sarah received the American Society of Cinematographers Student Award and was named a Kodak Emerging Filmmaker. Recent documentary work has included the Russell Simmons BRAVE NEW VOICES for HBO, three seasons of Morgan Spurlock's FX series 30 DAYS, Mark Wexler's TELL THEM WHO YOU ARE and Building a Dream: The Oprah Winfrey Leadership Academy for ABC. Sarah shot the fiction feature, IN BETWEEN DAYS, which won the Special Jury Prize for Independent Vision at the 2005 Sundance Film Festival and the FIPRESCI Award at the Berlin Film Festival. Other highlights of her narrative work are the feature DREAM BOY which premiered at the 2008 Berlin Film Festival and DEAR LEMON LIMA, 2009 Los Angeles Film Festival award winner for Best Performance.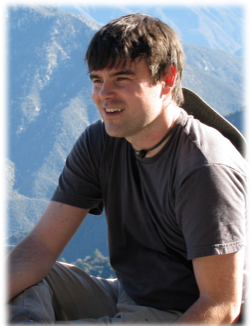 Additional Cinematography by Andrew Groves
Andrew Groves produced, directed, and edited the feature political drama WAIT MEANS NEVER, which won Best Feature Film at the 2005 Melbourne Underground Film Festival. He recently edited the feature drama NINAH'S DOWRY and is working as an editor of network television comedy and drama.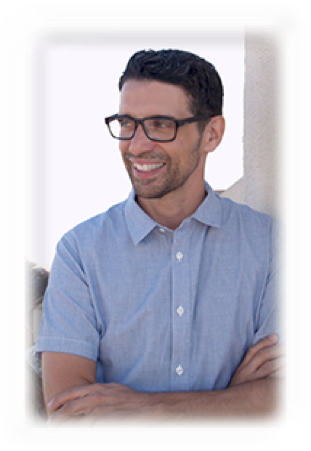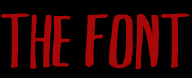 The signature font for THE SKIN I'M IN is Markus Ink, designed by Spanish designer and photographer Ferran López, who lives and works in Barcelona. Check out his work at: elotrolopez.com